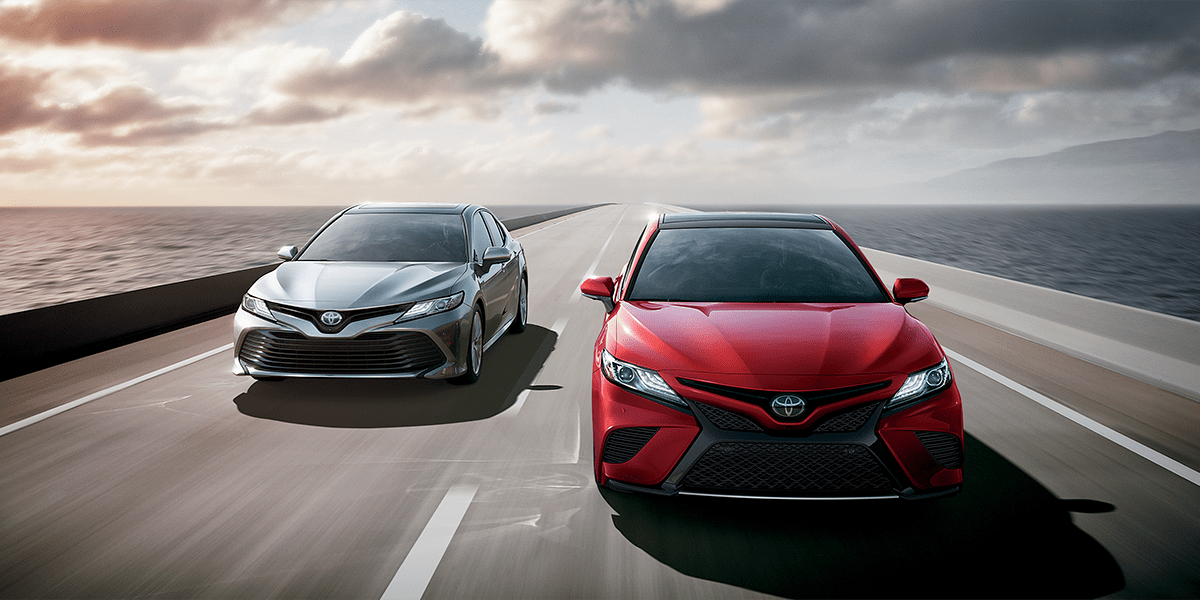 The Toyota Camry - A Leader in the Industry
There are many reasons why so many people in Canton, OH have come to love the Toyota Camry. It has a good-sized cabin, capable engine, and convenient amenities. The Camry is definitely practical, but it's also modern and stylish, so it can appeal to a wide audience. If you're interested in the Camry, you'll have a lot to think about. It comes in more than a dozen exterior colors, some of which feature a striking, two-tone look. There are 12 trims to choose from, and the car can run on several different engines. This guide will give you some more information about your options so that hopefully you can narrow down the choices before you come into Ferris Toyota in New Philadelphia for a test drive.
First, we're proud to carry three hybrid trims of the Camry. The hybrid LE, SE, and XLE are all powered by both a gasoline engine and an electric motor. Because the two components are used together, net horsepower is impressive, and fuel economy is enviable.
If you prefer a traditional vehicle, we have the L, LE, XLE, XLE V6, SE, SE Nightshade Edition, XSE, TRD, and XSE V6. Out of these options, the XSE V6, XLE V6, and TRD are the ones that run on a more powerful engine. If performance is an important factor for you, this would be a notable difference to take into account. That being said, the other models still have a lot of horsepower and torque, so they're still solid options.
The range of trims means that we have something for everyone. As you move up in trim, you start to see higher-end elements, such as leather seats, wireless charging, and an advanced infotainment system. Toyota has really focused on safety, and this is clear when you look at the Camry. It comes with many driver-assist systems that you'll appreciate having. Massillon drivers can rest assured that these systems will only take action if necessary to avoid an accident.
Contact Ferris Toyota near Dover, Oh to schedule your test drive. Our friendly staff is happy to answer any questions about the new Toyota Camry.
Make an Inquiry
* Indicates a required field